Our boxers Nurullah Oyan and Kerem Özmen, who entered the ring in the quarter-final match of the U22 European Boxing Championship, also advanced to the semi-finals. After this result, the number of national boxers from Fenerbahce, who secured the bronze medal with our female boxers Gizem En and Hatice Akbaş, who had their names written in the semi-finals in the competitions they played yesterday, rose to 4.
One of our boxers who entered the ring today in the championship held in Porec, Croatia; Nurullah Oyan beat his Armenian opponent Yeghikyan Seyran in 48 kilos and Kerem Özmen defeated his Croatian opponent Alagic Dani in 63.5 kilos and made his mark in the semi-finals.
Our other boxers, Uğur Aydemir, Yusuf Özdemir, Mehmet Aydemir and Emrah Yaşar, who entered the ring, lost their opponents and said goodbye to the championship in this round.
Press Photos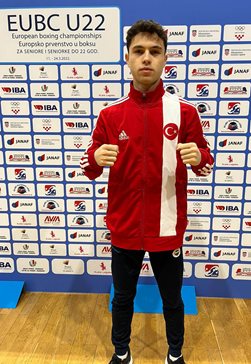 Source:fenerbahce.org